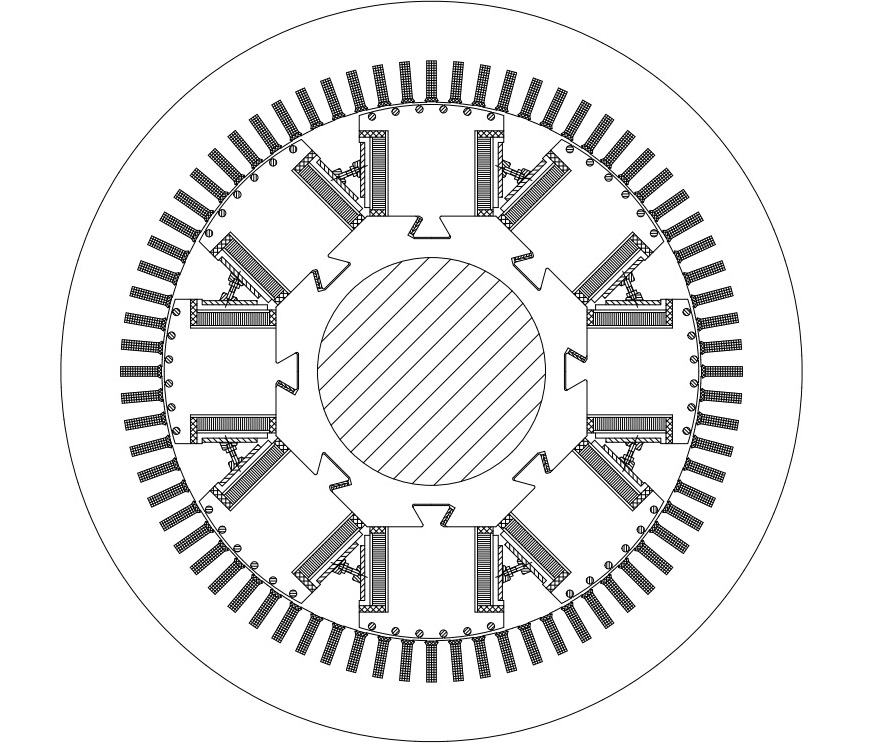 We have developed design software for synchronous silent-pole generators and motors.
Input data for our design process
Calculation steps incorporated into our design tools
Capabilities of our design tools
We are capable of designing silent-pole synchronous generators in a power range from 2kW up to 10MW and for the line voltage from 400V up to 10500V.
Validation of design
We validate our designs of synchronous machines in finite elements. The purpose of this step is to confirm performance characteristics of the proposed design to the customer.
Below you will find a few simulation results for an 8-pole synchronous machine we designed.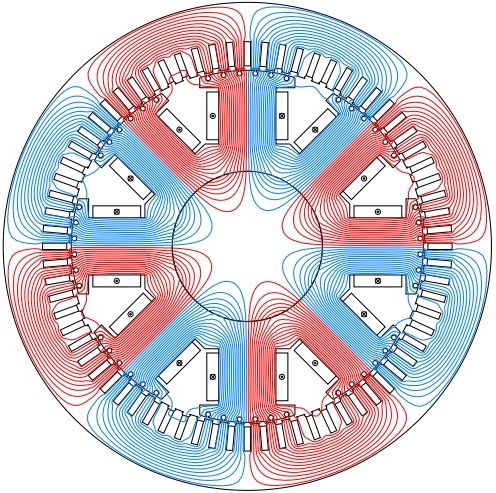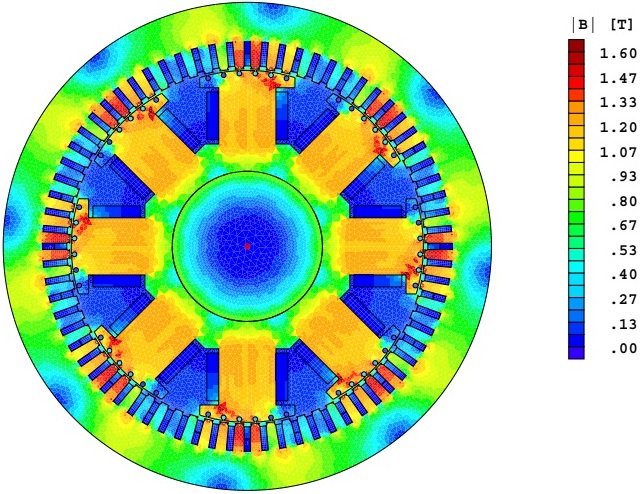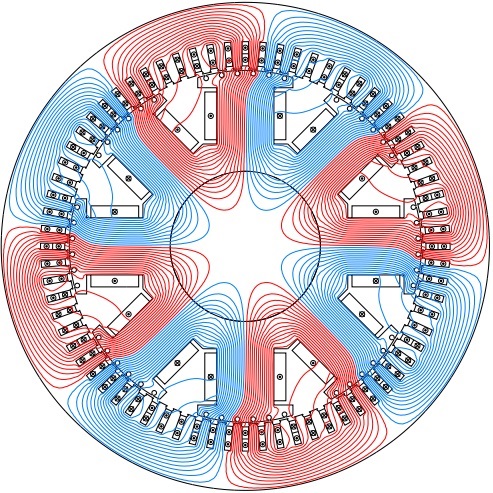 We can design the overall structure of a silent-pole synchronous generator provided with a set of drawings. Furthermore, we can develop drawings of main components of the generator.
We can estimate mechanical loads on the components of a generator, e.g. on the shaft, on the bearings, on the stator winding, and on the housing during short-circuit.